Warm up Scandinavian Style — How to Make Swedish Glögg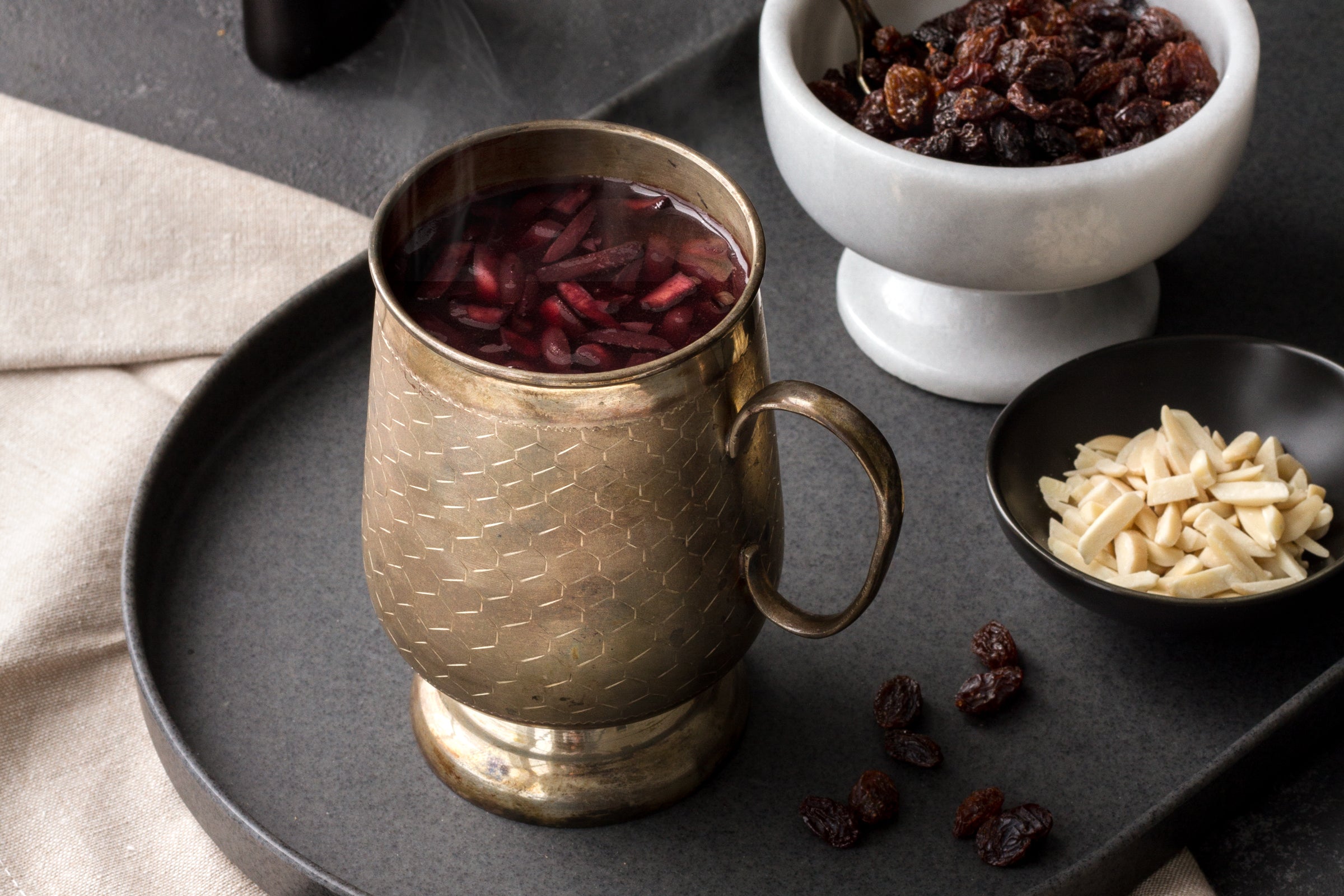 If anyone knows the best way to snuggle up during long stretches of unforgiving winter, it's the Scandinavians. Come Christmastime, these champions of all things cozy turn the heat up with a comforting, traditional drink known as glögg.
‌
This sweet, spicy, and highly aromatic mulled wine presents itself in different delicious variations across Nordic countries like Sweden, Iceland, Denmark, and more. Swedish glögg, with its unique, signature flavor, is among one of the most iconic winter drinks around.
‌
If you're looking for something to warm the belly and soothe the soul, this is it.
A Celebrated Beverage Is Born
You'll now find delectable mulled wine recipes in every corner of the globe, from France's vin chaud and England's wassail to Portugal's vinho quente and the Quebecoise caribou.
‌
The story goes that King Gustav I of Sweden was inspired by Germany's variant — called gluhwein — in the 1500s, prompting a Swedish version to spring up. His drink was called glögg, and it's been a favorite tipple ever since.
The Swedes set their glögg recipe apart by adding raisins as a unique sweetener that doubles as a chewy treat, and blanched, slivered almonds that add a creamy finish to the wine.
‌
They're also known to add a plentiful splash of brandy or aquavit vodka to further warm the bones and give the drinker that sought-after glow. As glögg roughly translates to "glowing hot," you know just what you're getting with a steaming mug of this comforting brew.
‌
If you want to prepare your own glögg at home, you won't need much more than a cheap bottle of red wine, a few choice mulling spices, and glogg's signature raisins and almonds. Our mulled wine kit is a great place to start.
Swedish Glögg Recipe
750 ml bottle of red wine*
¼ cup of brown sugar
2 tsp. vanilla extract
10 cloves
6 cinnamon sticks
½ cup dark raisins
½ cup slivered almonds

* Works well with Merlot, Zinfandel or Cabernet Sauvignon
Place your spices in a mesh infusion bag and cinch the strings closed.  

Pour wine into a large saucepan and submerge your infusion bag. Add brown sugar, raisins, and almonds directly to the wine. Set the heat to low and simmer for 15 minutes.  Don't let your wine come to a boil.

Once ready, turn off the heat and let sit for 5 minutes before serving.
Leave a comment