Cardamom Mulled White Wine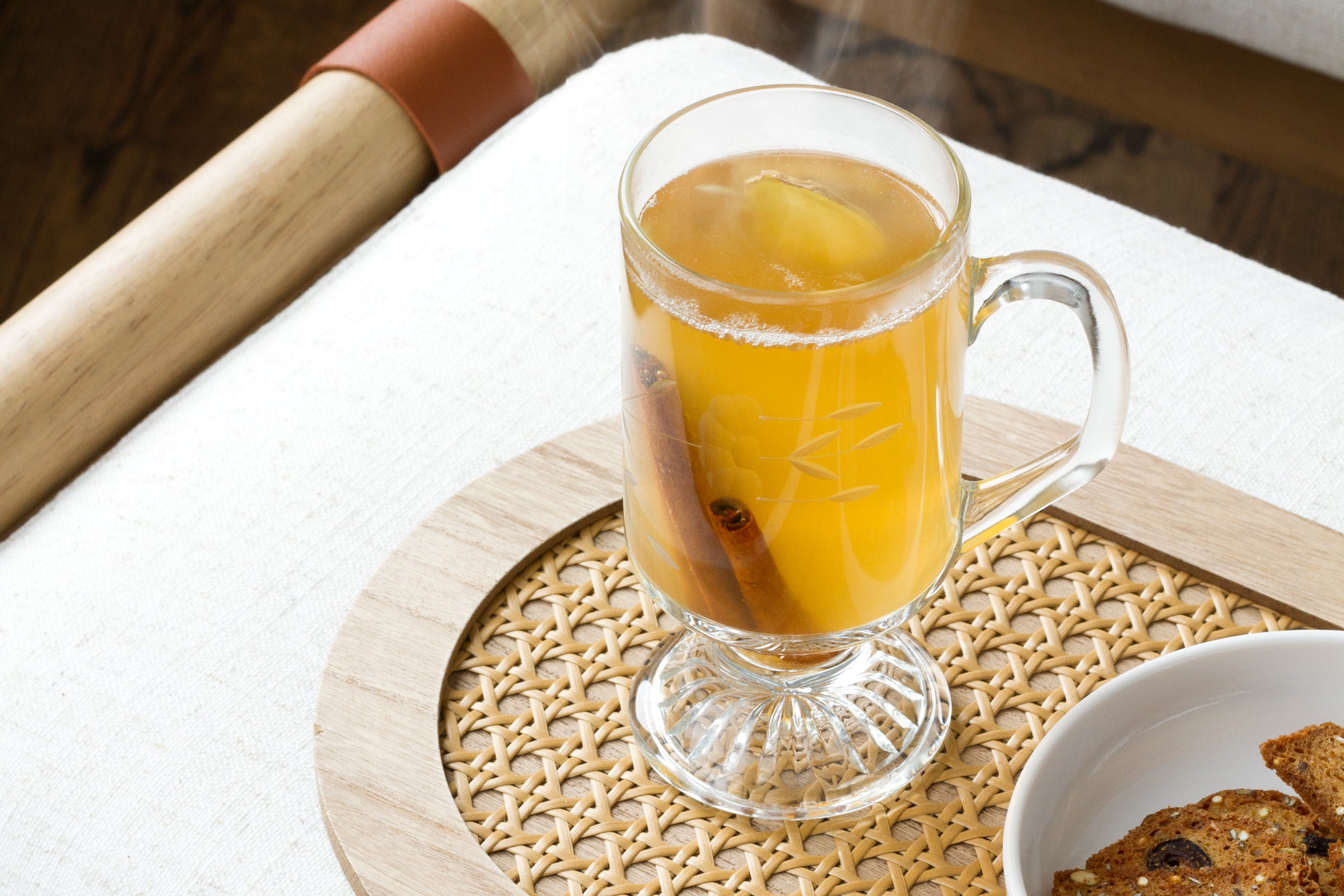 When it comes to easy holiday cocktails, mulled wine is a no-brainer. It's a soul-soothing, spicy, and aromatic crowd-pleaser that's simple to whip up quickly and in big batches.
‌
You're probably familiar with classic mulled red wine, which is traditionally used alongside harder spirits in recipes across the world. But fret not, chardonnay lovers — with the lush white recipe below, mulled white wine will soon be warming your mug and belly.
Choosing the Right White Wine 
Paired with a crackling fire and cold day, mulled white wine is the ultimate cozy treat. But you don't have to limit this spicy staple to winter and autumn.
‌
Thanks to its cardamom-forward flavor profile, this lush white recipe tastes like spiced cider's lighter, more sophisticated sibling. That makes it easy to get away with drinking it on a crisp spring evening or whenever the mood strikes.
‌
Lush whites work best with a chardonnay or viognier, but any refreshing, dry white should do. You can opt for a chenin blanc, riesling, grüner veltliner, or whatever your palate is craving.
‌
Try to avoid whites that are on the acidic side, since their taste can get a bit harsh and astringent after it's heated.
‌
You also want to steer clear of overly sweet whites. That's because you'll be getting plenty of sweetness from the white sugar in the recipe. In the end, you want a balanced harmony of sweet, zesty, and aromatic.
‌
Don't worry about opting for a super-expensive wine, either. A cheap bottle of wine will do nicely, as you'll be punching it up with bold ingredients like ginger, clove, and our personal favorite, cardamom.
Cardamom Mulled White Wine Recipe
Servings: 2

Ingredients
750 ml bottle of white wine
¼ cup white sugar
1" ginger knob, freshly grated
6 cloves
6 cinnamon sticks
12 cardamom pods, crushed
1 ½ cups of water

Place your spices in a mesh infusion bag, like the one in our mulled wine kit.  Use a grater to zest fresh ginger into the bag. Cinch the strings and tie close.  Add white sugar and water added directly to a large saucepan. 

Add wine to the saucepan and submerge your infusion bag. Set the heat to low and simmer for 15 minutes.  Don't let your wine come to a boil.

Once ready, turn off the heat and let sit for 5 minutes before serving.


How to Save Mulled Wine
If you feel like cooking up a generous batch of mulled white wine, you won't have to drink it all in one go (although no one would blame you if you did!)
‌You can safely store and reheat your brew by keeping pouring it back into the original bottle and storing in the fridge overnight. It will keep for about one week. When you fancy another cup, simply heat it gently over your stove on low heat or in 30-second increments in your microwave. 
Leave a comment