Easy Pinot Noir BBQ Sauce for Ribs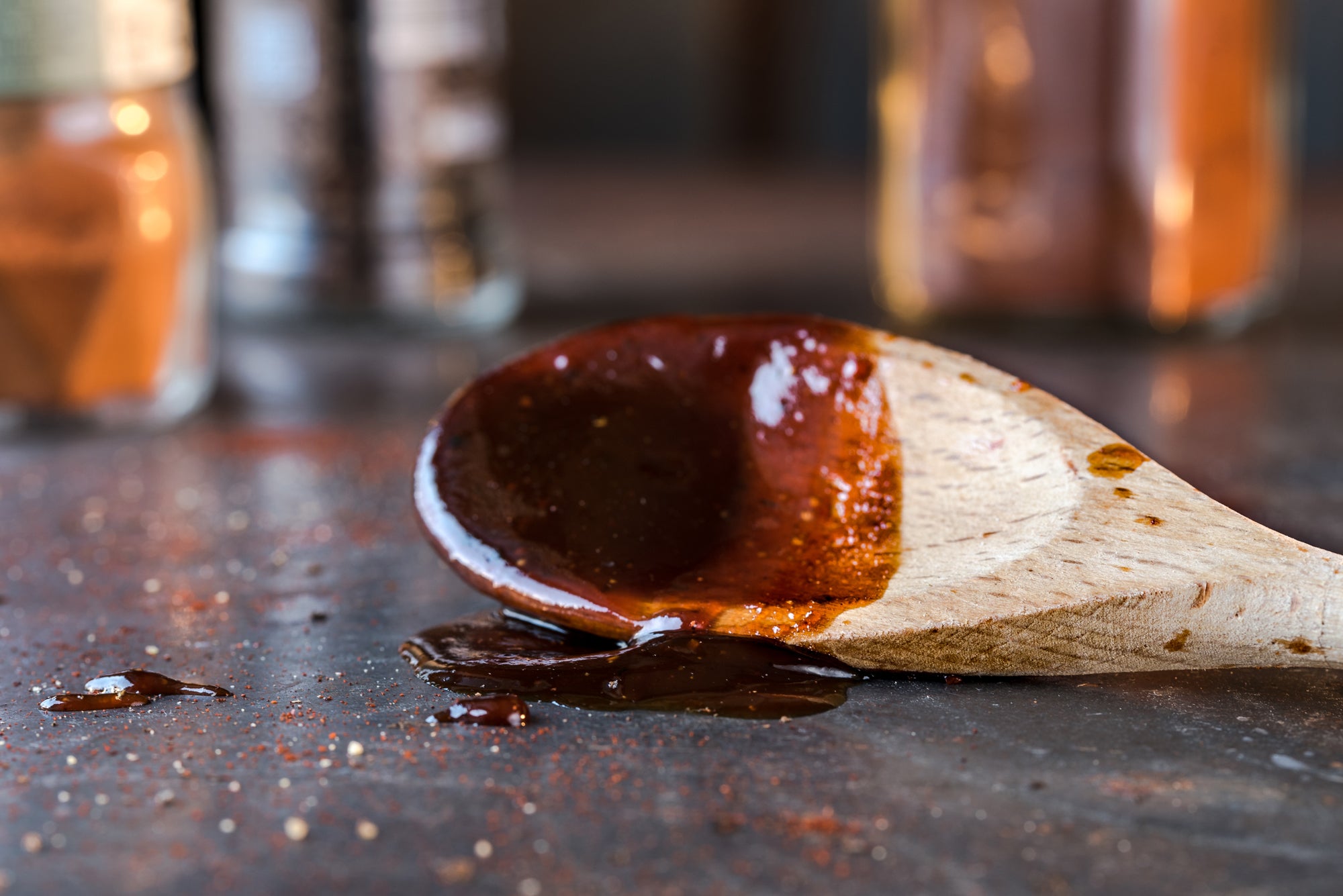 Whenever I've added wine to a recipe, good things happen. It adds a little complexity, a little "something" that you can't quite put your saucy finger on. By using red wine to enhance the flavor of caramelized garlic and shallots, this recipe is a delicious new favorite that makes the perfect BBQ sauce for ribs or bbq pork.
©2020 by Mary Cressler and Sean Martin. Excerpted from Fire & Wine: 75 Smoke-Infused Recipes from the Grill with Perfect Wine Pairings by permission of Sasquatch Books.
Ingredients
Makes: 1 ½ Cups
1 tablespoon olive oil
1/3 cup chopped shallots or red onion
2 cloves garlic, minced
1 tablespoon chili powder
½ teaspoon dry mustard
¼ teaspoon cayenne pepper
1 cup pinot noir or other light-bodied red wine such as gamay or grenache
1 cup ketchup
In a medium saucepan over medium heat, heat the oil and then add the shallots. Cook, stirring occasionally, until the shallots are translucent, about 5 minutes. Turn down the heat if you see browning. Add the garlic and cook for 2 minutes, stirring occasionally. Add the chili powder, mustard, and cayenne, and stir constantly for 1 minute.
Add the pinot noir and turn the heat to high. Bring the wine to a boil and then reduce the heat to simmer for 5 to 7 minutes, stirring occasionally until reduced by about one-fourth to one-third to concentrate the flavor. Add the ketchup and bring back to a simmer, stir-ring, for about 5 minutes. Remove from the heat, allow to cool, and pour into an airtight container. Refrigerate overnight. Shake before using. The sauce will keep in the refrigerator for several weeks. It will thicken when chilled. To thin it out, add 1 tablespoon water at a time and stir until the desired thickness.
Leave a comment