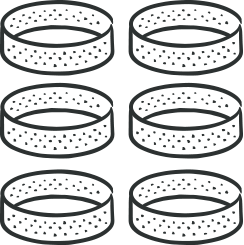 Perforated Tart Rings
Stainless Steel. Hand-wash only. Use bristle scrubber if needed.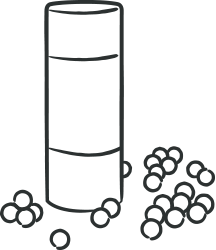 Ceramic Baking Weights
Hand-wash only. Air dry completely before storing to prevent mildew.
Piping Bag & Nozzles
Hand-wash only. Dry completely before storing.
Candy Thermometer
Caution: Do not touch glass while hot. Wipe clean with a damp, hot towel.